Leigha Liuzza
Leigha has a passion for making art that has been inspired by the gifts God has given her. She is a graduate of Oklahoma State University and has a degree in Studio Art. After an 8-year teaching career, she stepped out of the classroom and into full-time art making. Through what she can only explain as inspiration from the Holy Spirit, Leigha's artwork flourished once she started focusing on creating Catholic and Christian artwork. The added bonus of taking this leap of faith is Leigha getting to stay home with her little ones!
Stephen Liuzza
Stephen is the biggest believer in Leigha's artistic talents and the biggest cheerleader of Zelie Creative Co! He is a graduate from Louisiana State University and has been working as a physical therapist in Oklahoma City since finishing his doctorate in 2018. He is currently finishing up a Masters in Business Administration & Masters in Healthcare Administration from Oklahoma State University. He enjoys coaching high school tennis at Leigha's alma mater and is responsible for doing all of the behind the scenes for their little company. His favorite title of all is Daddy!
The Story of Zelie Creative Co.
Leigha has made artwork since she could hold a pencil but started getting serious about it in college. While she and Stephen were starting their young family, Leigha started making more and more artwork to gift friends and family. Her first two Saint portraits were created to ask their oldest son's aunt and cousin if they would be Reese's Godparents! The next two were made for the same purpose for their daughter, Eliana's, Godparents!
She continued teaching but had time to create small projects during school breaks. Eventually she was asked by a close friend if she would help with the rebranding of the Oklahoma Catholic Women's Conference. A little overwhelmed, she took on the project head-on! Their confidence in her work led her to setting the goal of being a vendor for the conference the following year.
With a few prints, stationery cards, and sticker designs - and a LOT of help from their family - Stephen and Leigha were art vendors for three back-to-back conferences in the Spring of 2022. Since then they haved worked over 15 events, including a SEEK conference with over 17,000 attendees!
This business has flourished into something the two did not even imagine it would. There have been bumps along the way, but Stephen and Leigha continue to put their faith in God's Will for both the business and the future of their family. To Him be all the glory!
Thank you for being here and being a small part of our little shop. We truly could not do this without the support of family, friends, and people we meet along the way!!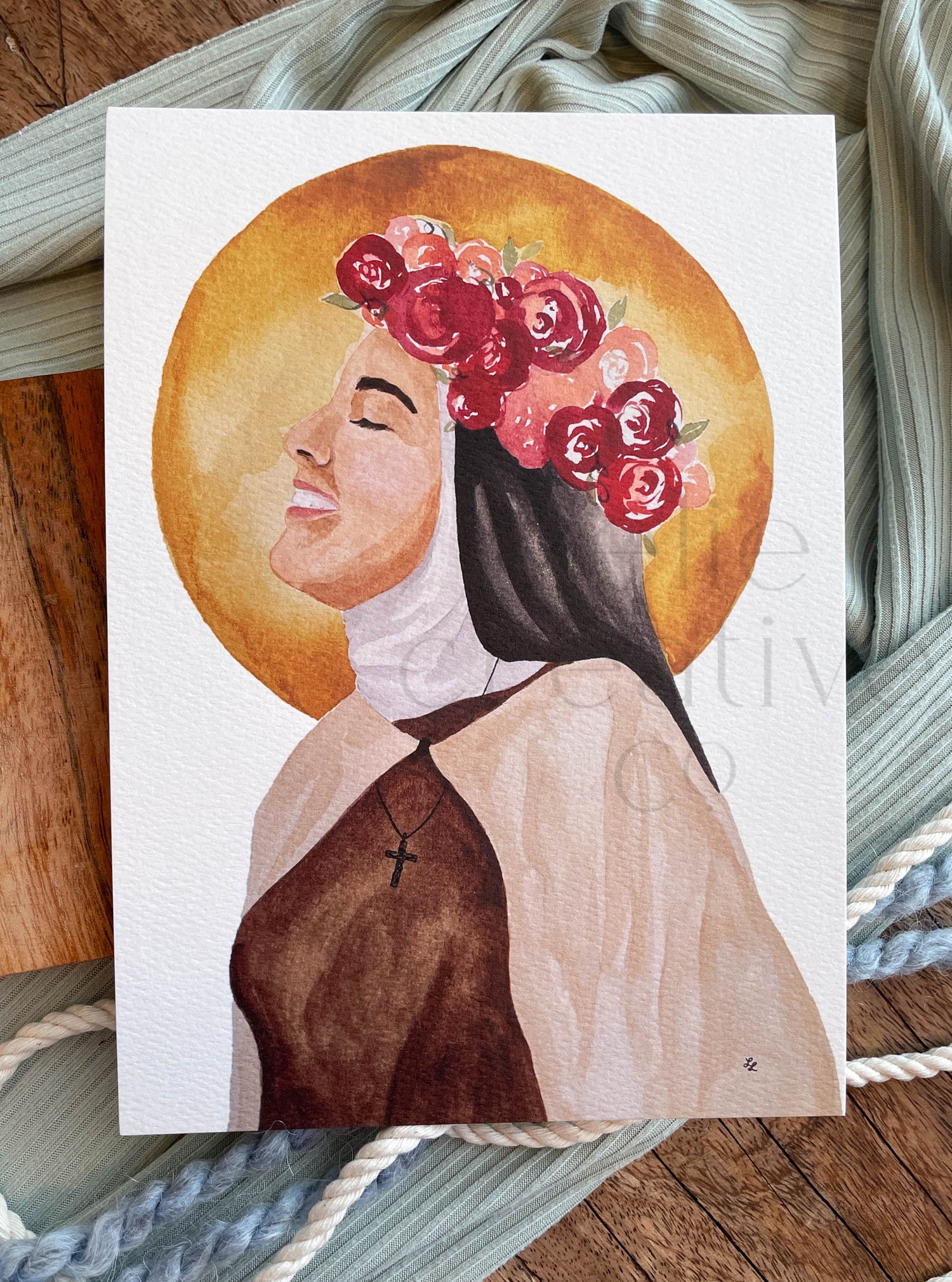 Regular price
From $4.00 USD
Regular price
Sale price
From $4.00 USD
Unit price
per